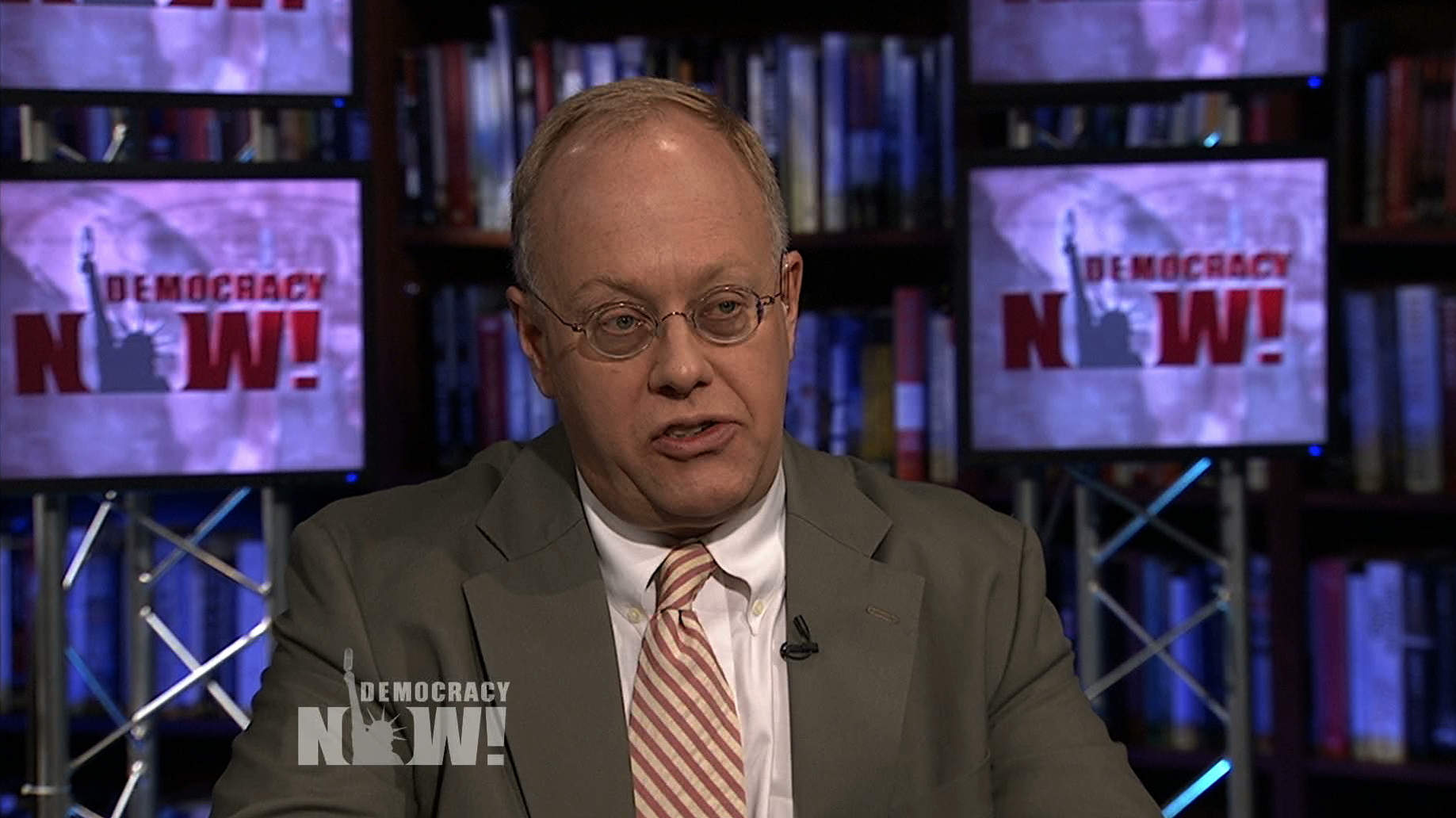 I'm not going to say Chris Hedges is wrong in predicting a revolution or, perhaps, a mass uprising, or some form of "blowback." In his words, "as long as the state does not respond rationally to the needs and rights of the citizenry, as long as it continues to exploit, there is always blowback."[1]
I do think we need to consider carefully what may happen if Hedges is right. As I've previously noted, the ruling elites have apparently already abandoned the attempt to rule through legitimacy.[2] As Hedges notes, "the approval rating for the U.S. Congress is in the single digits, and voter turnout is at all-time lows."[3] I also do not see how an effective uprising can avoid violence.[4]
President Barack Obama has scaled back the types of military equipment transferred to local police, but some weaponry will continue to be transferred,[5] and there seems to be no mention of reclaiming equipment already in heavily militarized police force hands. Moreover attitudes within police forces have yet to change:
"The issue of militarization has been really kind of exaggerated almost to the point that I don't recognize it at times," said James Pasco, executive director of the national Fraternal Order of Police. "The vast majority of the equipment that civilian law enforcement gets from the military is administrative stuff or defensive in nature."[6]
Police forces, in turn, are backed up by the National Guard and, ultimately, the elites hope, by the U.S. military. Of the latter, however, James Fallows has written that people in uniform "can feel both above and below the messy civilian reality of America." He discusses a novel in which the military launches a coup against civilian leadership and a sense both within and outside the military that it is better disciplined and more competent to lead than its civilian counterpart. And he notes the premise of the novel[7]:
The more exasperated Americans grew about economic and social problems, the more relieved they were when competent men in uniform, led by General Thomas E. T. Brutus, finally stepped in to take control. Part of the reason for the takeover, Dunlap explained, was that the military had grown so separate from mainstream culture and currents that it viewed the rest of society as a foreign territory to occupy and administer.[8]
Which is to say that neither the ruling elites nor revolutionary forces can be absolutely certain as to what the military might do. Soldiers tend to be more patriotic and nationalistic than civilians,[9] so they might well fall in line, enforcing elite rule. There is also a possibility that they will simply seize control. The least likely possibility seems to be that soldiers will recognize their own class interests and support what they may well perceive as a disorderly and unpatriotic uprising.
That means an uprising may well have to overcome the most lavishly paid-for military in the world. We have also seen, really since Vietnam, that that military also consistently fails to prevail in asymmetric conflict.
What the military really does, and does with terrifying effect, is kill lots of civilians.[10] And so far as I am aware, there is no case where a violent revolution has succeeded in doing anything other than to replace one vicious elite with another.
These are all reasons for pause. But we also need to consider that our survival is at stake, that our present system of social organization is incapable of effectively addressing threats to human survival and also places many, many lives at risk, and not only within our own species.[11] Hedges says, "You know as a reporter the tinder is there; you never know what ignites it. Even the purported leaders of the movement don't know what the spark will be – it is a mysterious force."[12]